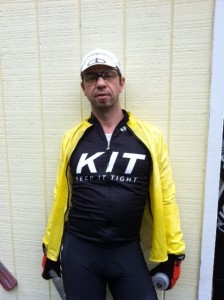 Sports: Cycling
Favorite Event: D2R2 (check it out here)
Strengths: Is getting dropped by stronger riders considered a "strength"? Getting dropped with style!
Entry into endurance sports: I began riding a Univega Nuovo Sport while living on a relatively remote horse farm in NJ. I had no other way to get around, and soon figured out that with a bike (and complete lack of parental supervision) I could cover miles and miles. Still just doing it to get away.
Years competing in endurance sports: "Competing" is a strong word. Pulled my first USAC license in '01.