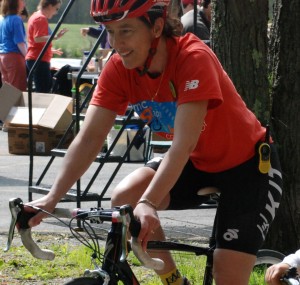 Sports: Cycling, Yoga, Life
Favorite Event: Pan Mass Challenge (OK, not a race, but combining cycling and funding cancer research at the same time? Very Tight!)
Strengths: Helping kids KIT
Entry into endurance sports: Sixth grade lacrosse, baby. Put me on the road to a life of athletics and team play.
Years competing in endurance sports: Let's say 28. Because that's how old I am and will forever be.